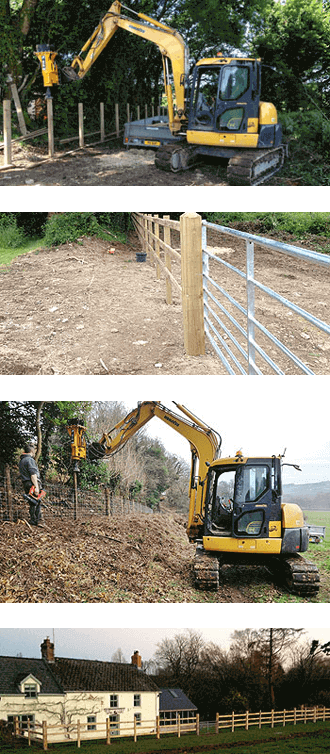 Professional Agricultural Fencing and Equestrian Fencing services from Graham Parkes in Pembrokeshire and Ceredigion.
We know that fencing is a major investment and all our materials are sourced to give long life.and our fencing is always designed with the needs of specific livestock as a priority with safety and security being key.

Post & Rail Fencing for Equestrian and Boundary use
This sturdy agricultural fencing comprises of sawn square section vertical posts, with three horizontal rails, nailed to the posts. There is a choice of either half round rails or sawn square section rails. As with all our post and rail options, it is used in many situations from farm fencing to Equestrian Fencing.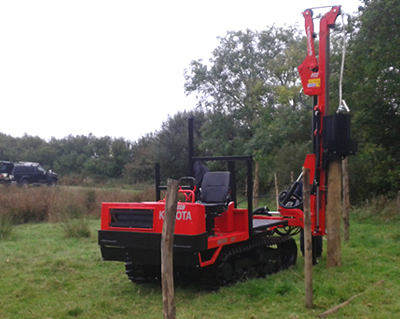 Agricultural Stock Net Fencing
Stock Net Fencing is supplied and erected in many variations to suit different purposes, such as fencing adequate for sheep and cattle.

Gates
Galvanised and wooden gates fitted and gateway areas created or widend.

We have a tracked post knocker that allows us to fence in all weather conditions and ground conditions.